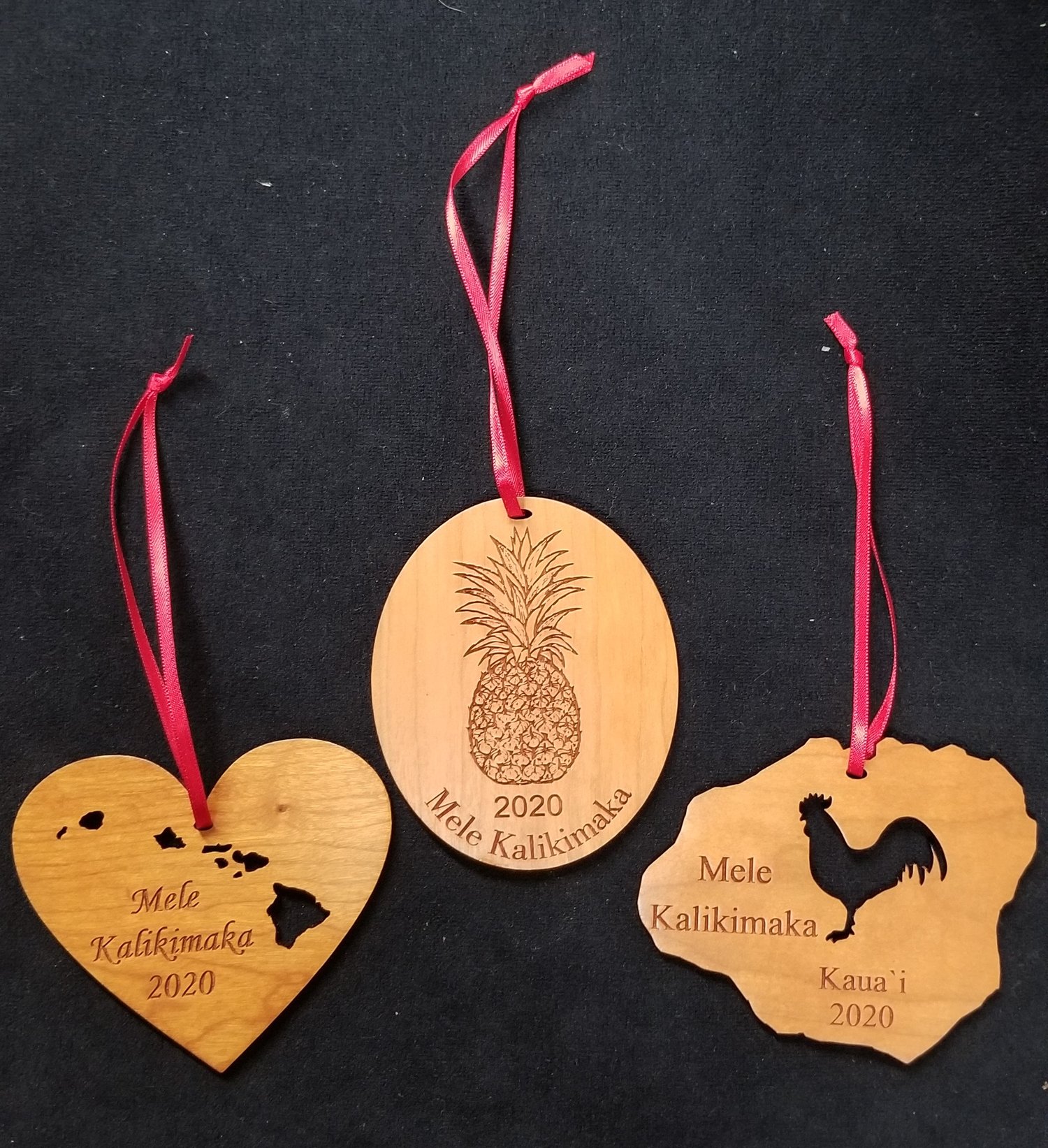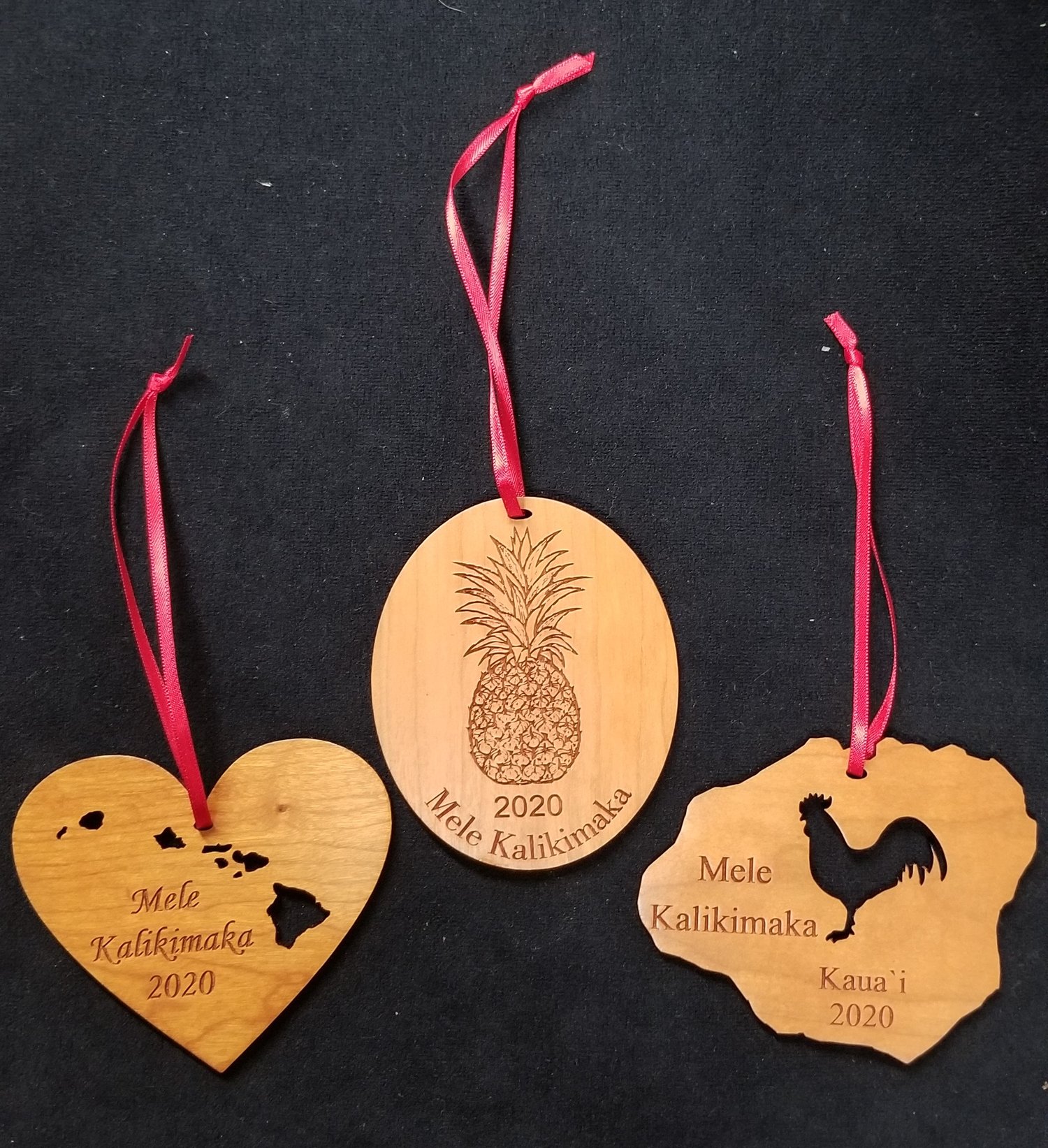 Christmas Ornaments One for $10.00 Two for $18.00 Three for $25
$10.00
Celebrate the warmth of giving and receiving with our cherry wood Christmas ornaments. Mix and match between three different styles: Hawaiian Islands Heart, Pineapple, and Rooster with the shape of Kaua`i. Leave a comment when ordering specifying which designs you want to order. Mele Kalikimaka is Hawaii's way to say Merry Christmas!
"The more the merrier"
* ONE for $10.00
*TWO for $18.00
*THREE for $25.00
*When ordering more than one, please specify which styles of the ornaments you would like.
note* The ornaments shown in the picture are examples of the ones that will be made just for you. Wood is a natural material so the grain will vary making each ornament unique.
Made with Aloha on Kaua'i :)
Please contact us if you need shipping outside of U.S.A for details. Most orders ship within three to five days. Combined shipping available. Please feel free to contact us with any questions.