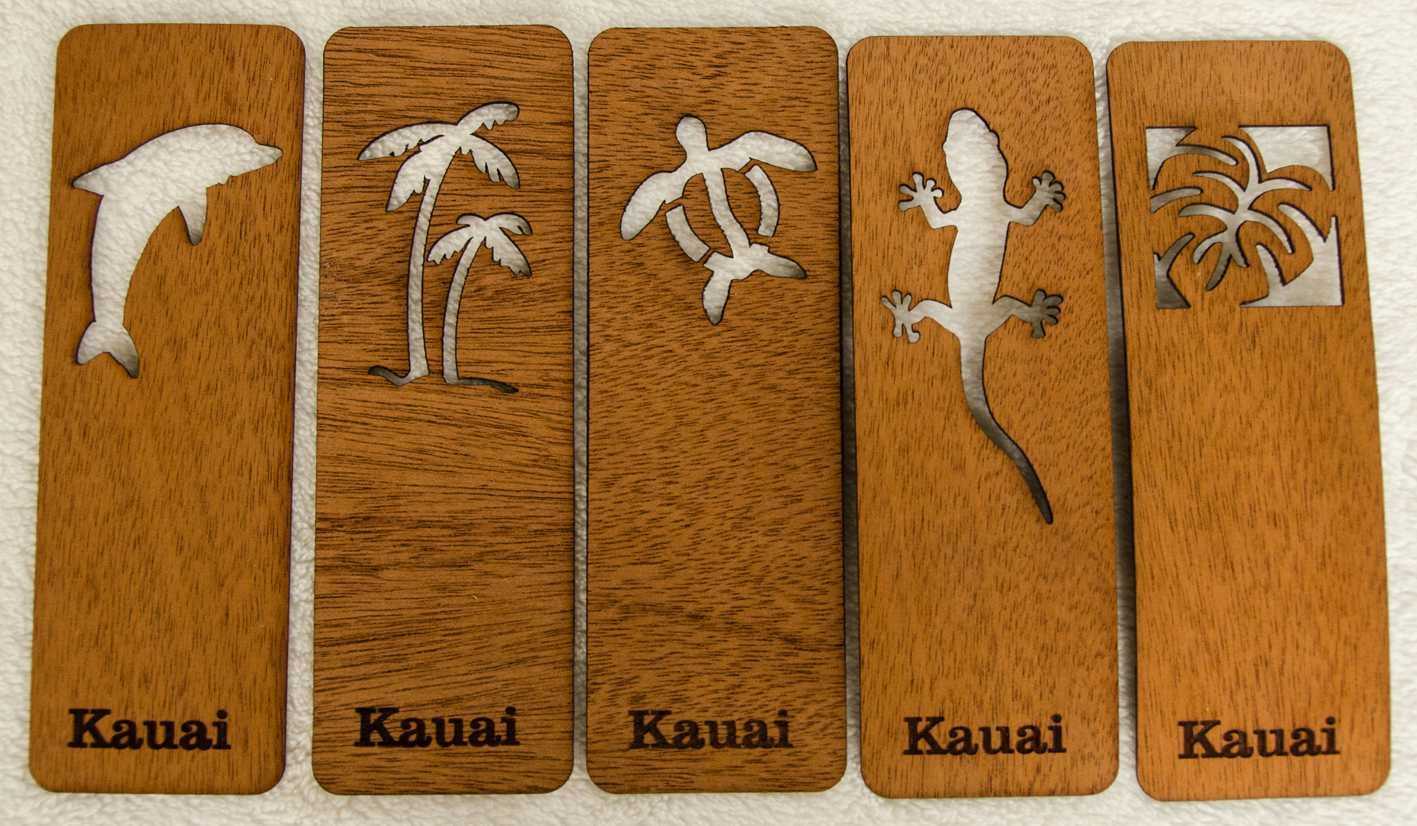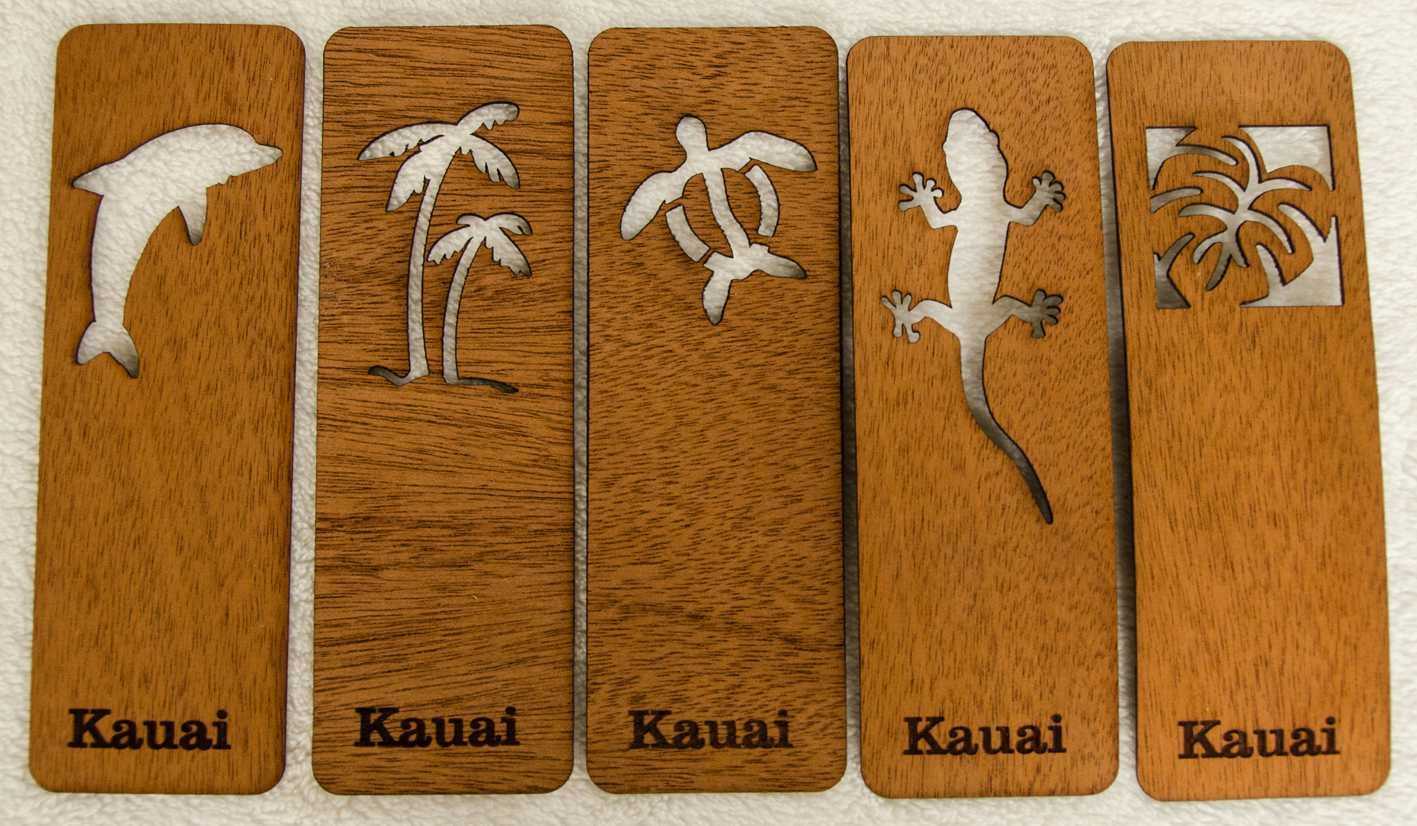 Wood veneer bookmarks
$15.00
Wood veneer bookmarks with paper lining on the back to allow flexibility.
Cutouts include palm tree, dolphin, gecko, monstera leaf, sea turtle (honu)
Set of 5
Bookmarks in picture have the "Kauai" text on the bottom. Bulk special orders can be arranged to leave this off or put another word instead. Please send us a message for details.